https://www.eurekastreet.com.au/article/stateless-refugee-facing-indefinite-detention
The Australian government has accepted that a stateless refugee — detained since arriving as a child in 2013 — faces indefinite detention, after taking over two years to reject his visa application.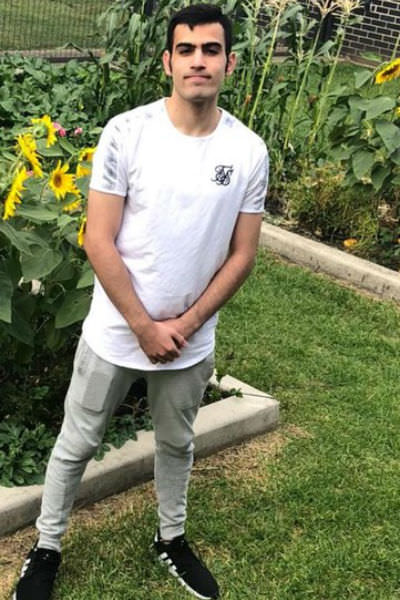 Despite facing no criminal charges, Ahmad Shalikhan, 21, was refused by Immigration Minister David Coleman, due to a risk he would 'engage in criminal conduct in Australia', thus deeming him to have failed the character test under the Migration Act.
Shalikhan's legal team will appeal the decision. 'It is unacceptable that someone who arrived as a child, and has various cognitive difficulties, should be subjected to detention for this long, and that the government could consider indefinite detention for him,' said director of Human Rights for All, Alison Battisson.
According to Coleman's statement dated 3 January 2019: 'In light of the serious nature of the potential harm, I have found that Mr Shalikhan represents an unacceptable risk to individuals in the Australian community'. This outweighed other considerations including 'Australia's international non-refoulement obligations, the prospects of indefinite detention of Mr Shalikhan and its possible effect on his mental health, and the impact of a refusal decision on his family'.
On 13 February 2019, the High Court of Australia dismissed the case of an allegedly stateless asylum seeker, who was attempting to challenge Australia's system of indefinite detention. After questioning his credibility and discussing the mystery surrounding his identity, the court unanimously found such a challenge 'did not arise'. Known as 'plaintiff M47', the man, in detention for over nine years, was also represented by Battisson.
'We didn't win and we didn't lose — we drew,' she said. 'This means we can keep fighting for M47, if he wants, and there is space for other detainees to bring similar challenges to their lengthy detention. [This case] showed us just how high the bar is set to win freedom. Unfortunately, nine years on its own is apparently not enough.'
A Faili Kurd, who fled Iran by boat aged 16 with his mother, Shalikhan has been detained since arriving on Christmas Island in August 2013. Suffering from a developmental disorder and mental health issues exacerbated by his father's death in Iran, he has in the past attempted suicide and displayed volatile behaviour.
"While no formal punishment was ordered, the incident continues to haunt him, the Minister taking it into consideration 'on the basis that his violent conduct … has been proven in court'."
The Faili Kurds have long been persecuted in Iran as an ethnic minority. Both Shalikhan's mother and older brother have been recognised as refugees by Australia, his mother granted a five-year SHEV in 2016, while his brother, who fled earlier, has permanent protection. Shalikhan too was able to prove a well-founded fear of persecution in Iran, Australia recognising him as a refugee in 2016. This means Australia is legally obliged to protect him and cannot forcibly return him to a place of harm.
In 2014, however, as a 17-year-old minor, he was charged with two counts of assaulting a public officer. The offences were resolved by the Western Australian children's court, which issued him a caution and noted 'all criminal matters are finalised'. While no formal punishment was ordered, the incident continues to haunt him, the Minister taking it into consideration 'on the basis that his violent conduct … has been proven in court'.
Moved to detention centres around Australia, his education and social development were disrupted. Having only completed year ten, he has not been allowed access to education since turning 18 — despite repeated requests — and has languished in Sydney's Villawood Immigration Detention Centre since mid-2016.
People with disabilities are particularly vulnerable in detention, Battisson said. 'Although no one should be administratively detained for seeking asylum, it is particularly unsuitable, and cannot be made suitable, for those with disabilities.'
Shalikhan has accepted his earlier behavioural issues. 'I don't want to be an old man still in detention … I have said things while here but this was all due to the frustration of being in detention. I wouldn't do any of the things talked about … I want to live in Australia. I will not be a threat to the Australian community. I am a good person.'
Last year, Battisson submitted a complaint on his behalf to the UN Working Group on Arbitrary Detention (WGAD). In December 2018, it released its opinion, determining the Australian government was in breach of five articles of the Universal Declaration of Human Rights and four articles of the International Covenant of Civil and Political Rights. It recommended he be immediately released and accorded an enforceable right to compensation. It also called for an investigation into the circumstances surrounding his deprivation of liberty and for appropriate measures to be taken against those responsible for violating his rights.
In its third report on his incarceration, tabled in October 2017, the Commonwealth Ombudsman noted 'psychiatrists have continuously advised that as a young and vulnerable person', his 'ongoing detention is detrimental to his mental health and recommended … he be released … with mental health support and enrolment in an educational course'.
While the Minister accepted that should he be released, Shalikhan would have the support of his family and the NSW Health Refugee Service, the government maintains this is still outweighed by the risk he 'would engage in criminal conduct in Australia'. But while most criminals serve a fixed term, with even murderers sentenced to life imprisonment often eventually released, our government is seemingly still prepared to condemn stateless refugees to indefinite detention.
Shira Sebban is a Sydney writer and editor, passionate about exploring the challenges life throws at us through her writing. A former journalist, she previously taught French and worked in publishing.